Stuart's House of Vacuums
For independent retailer month, we've been talking to our retailers to learn about their history - how their stores got started and to learn more about the people themselves. This month, we shined our vacuum headlights on Sandy Berkshire, co-owner of Stuart's House of Vacuums in Billings, Montana.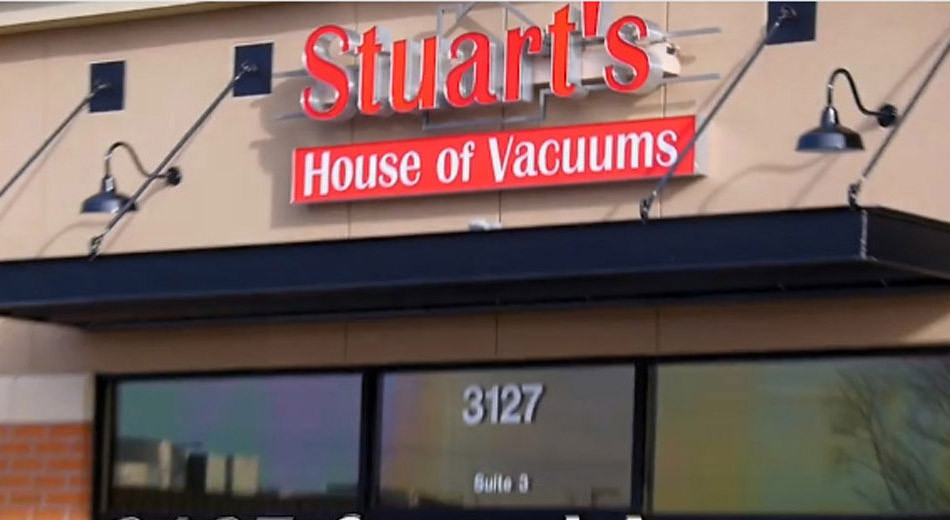 Q: Hi Sandy! Thanks for talking with us and sharing your independent retailer story. I'll start with the easy question: What's the history of your Stuart's House of Vacuums?
A: The original owner of Stuart's was a man named Dan Stuart. He opened the store back in 1970 and sold to us in October of 1995. It's kind of funny, before we owned the store I had been living in Denver working in real estate. I was getting tired of that lifestyle, so I was looking for a new career. My parents lived in Cody, Wyoming where they were Kentucky Fried Chicken franchisees. After moving back to Wyoming, I started looking for new work alongside my parents.
After a while, someone contacted us about a private listing for a vacuum store in Billings, Montana – which is about 100 miles away from where we lived. I remember the first thing we all said was, "I don't know anything about vacuums."
So, we made the trip to Billings where the store was located, and we were so impressed. They had shiny new vacuums everywhere and it was really well merchandised. Not to mention the staff was so kind and helpful. That's when we knew we had to pursue the business. Shortly after our visit, we acquired the store and got to work. After 46 years at the original location we decided that our neighborhood wasn't the best fit for our business anymore, so we moved the store to our current location where we have been for almost 3 years now. It was a positive move as we see not only more traffic, but a better quality of traffic.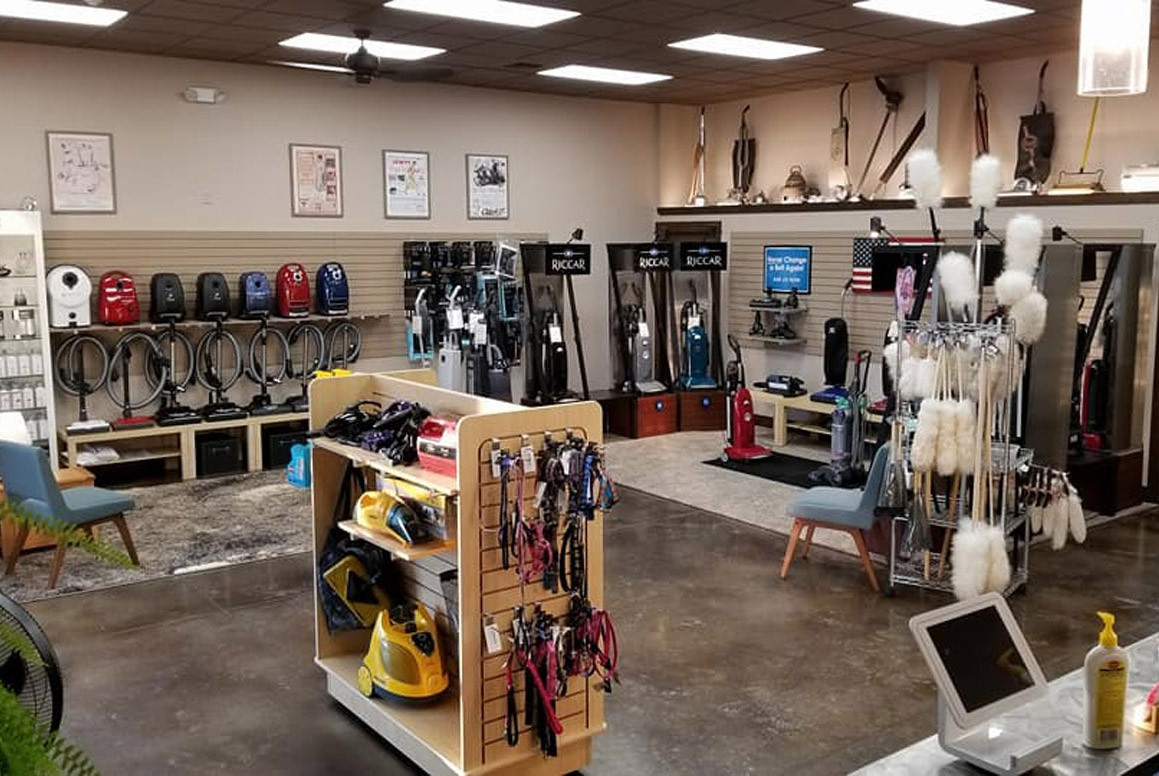 Getting Up to Speed
Q: Sounds like quite the journey! Entrepreneurship seems to run in the family then?
A: It does! My parents started their restaurant with no knowledge or experience on how to do so, and that's the same way we started our vacuum business.
Q: That's either thrilling or terrifying! That makes me wonder: nowadays, customers would turn to you for all things vacuum related. Who taught you about vacuums?
A: We had a really knowledgeable staff to begin with, although many of the staff members we inherited didn't stay with us for very long. For the last 14 years we've had a team that we personally selected, and believe they are an exceptional group.
We also learned a lot from our vendor reps, as well as from attending the VDTA (Vacuum Dealer Trade Association) show every year. Your own Josh May was actually our rep for quite a few years, along with Tom Godwin; They were always a great help, and I credit a lot of our success to them.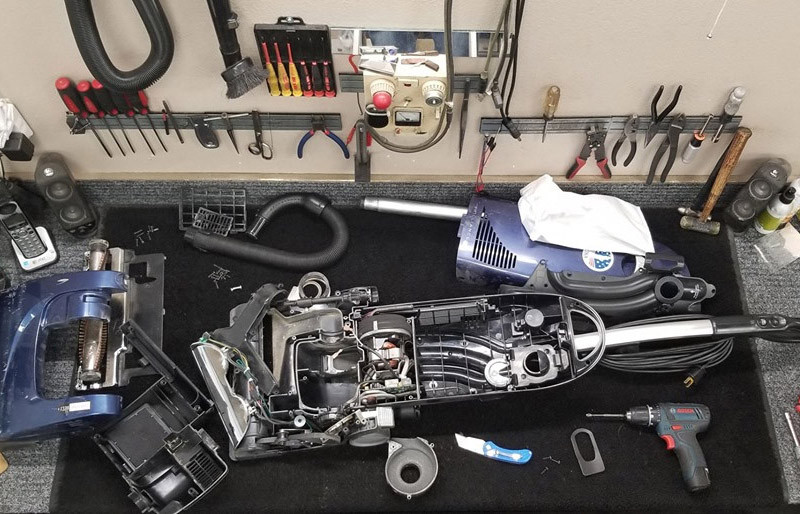 Benefits of Independent Retail Store Shopping
Q: It's great that you had so much help in learning the business, whether it was from your rep or from employees. Now that you're the expert in vacuums, what do you think has changed the most in the vacuum business? And what do you see as the biggest advantage of shopping at an independent retail store like yours?
A: I think the biggest change is that there's a lot more information available to the consumer about vacuums and quality vacuums. But that's not always a good thing. I think the integrity of the information comes into question a lot; we have door-to-door salesman, we have companies who spend more on advertising than it costs to make the vacuum. So our job has become educating our customers on a lot of things.
We try to drive home that buying from our retail store also means that we'll provide support for the products that we sell. We've found that a customer only has to have one or two bad experiences with a big-box store vacuum to realize that they do want that kind of product support. I'm proud that we can say to our customer, "You know, this vacuum you're looking at? With the parts we have on the shelf at our store we could build this vacuum from scratch." And people look genuinely surprised when we have that conversation, and I think it's because they've been denied that kind of quality service in the past when it comes to vacuums and other home appliances.
I think that's what consumers aren't getting today when they buy from big-box stores: The connection and the support. Supporting your local retailer is a down payment on bettering the community."

Sandy Berkshire, Stuart's House of Vacuums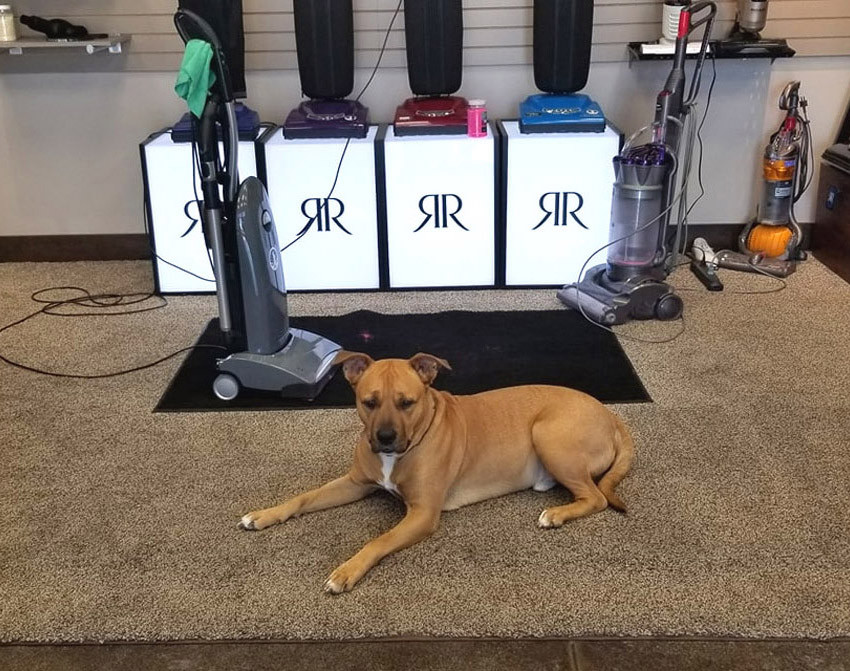 Community Involvement
Q: So aside from quick repairs and the great support that independent retailers provide, can you give us some other benefits of buying from an independent retailer?
A: Well [the customer] gets to try the vacuum first, which I think is great. I don't know that I would buy a vacuum these days without trying it first. Another benefit that people don't always see is that we retailers have deep roots in the community. We're actively supporting the community, whether it's through fundraisers or local events. For example, one of our long-time customers has a close friend who recently discovered that her son had leukemia. She came to me to see if there was something we could donate for a fundraiser. We absolutely did and were glad to help. There was another time – years and years ago – when an apartment complex in our community caught fire, and 12 families got displaced. We really wanted to help somehow, so we got in touch with Riccar, and they worked with us so that we could purchase vacuums for each one of those families.
I think that's what consumers aren't getting today when they buy from big-box stores: The connection and the support. Supporting your local retailer is a down payment on bettering the community. I think the last thing would be that going into a retail store like ours is just fun. I mean, there's not too many stores around town where you can go in and be greeted like a friend. Bigger stores don't know what kind of flooring you have, or what your family is up to, and generally can't give you the time of day; it's fun to be known, really – by a business. And it's fun for us as well.
Visit Today
Stuart's House of Vacuums is located at 3127 Central Avenue in Billings, Montana, phone: 406-656-8681. Visit their website: http://www.stuartshouseofvacuums.com, or follow them on Facebook.
Pictured above is Theo, the Berkshire's family pet, who is a regular fixture at the store.