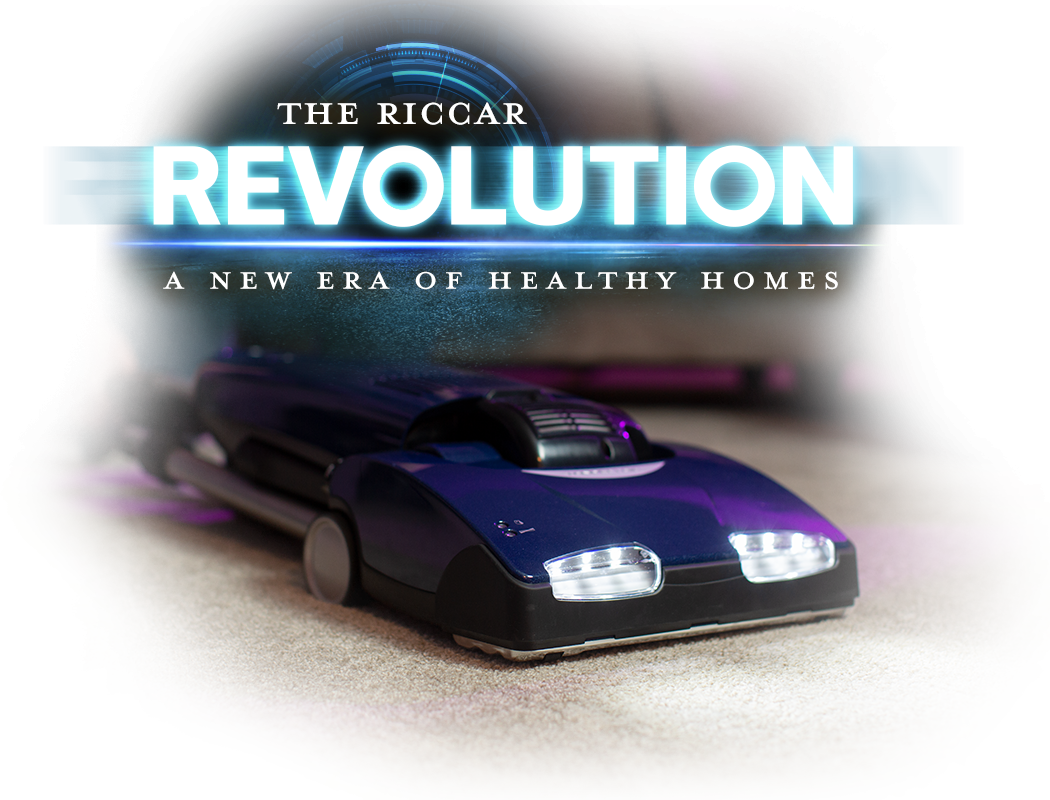 Clean Starts Here
You're here because keeping a healthy home matters to you.
While your friends and neighbors extol the virtues of their trendy bagless vacuums or robot vacuums, you're here at Riccar for good reason. You want better, healthier options, and Riccar vacuums fit the bill. You probably have one or more of these needs:
Control the triggers of asthma and allergy attacks
Find the best vacuum for cleaning up after your pet, including HEPA filtration and HEPA bags for trapping pet dander and powerful suction and tools for removing pet hair
Get the highest level of charcoal filtration not just for odor removal, but also for healthier indoor air
Find a vacuum that's a partner in cleaning, and not one you have to replace every few years
Riccar is driven to help you keep a healthier home. We continually focus on challenges like how to deep clean carpet and keep allergens from escaping into indoor air. Here are some of the ways Riccar's premier vacuums are the perfect answer for a clean, healthy home.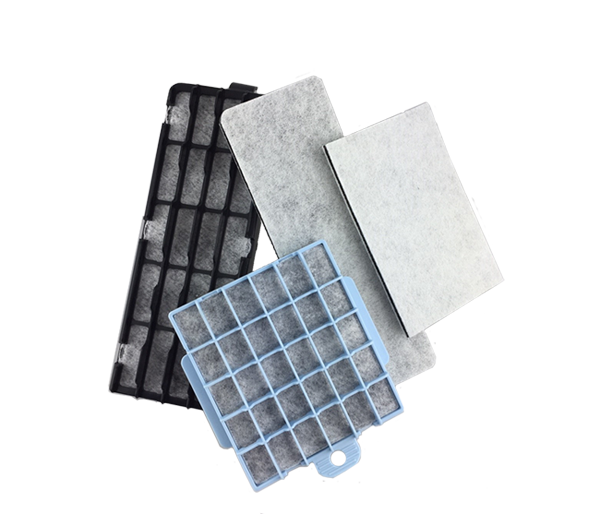 Superior Filtration and Odor Control
HEPA media filtration and charcoal filters are only part of the story for Riccar. Our engineers were careful to design filter placement where it's most effective. That means charcoal filters are located inside the bag compartment where odors can build up, and HEPA media filters are mounted outside the vacuum where air exhausts into the air you breathe. No less important is the sealed design of the Prima canisters. Tandem Air uprights and R25P models. When filtering every particle of dust and dander through high quality HEPA media is critical, rely on Riccar vacuums that are 100% sealed.
Beyond particle filtration, it's also important to use charcoal filter to reduce the concentration of Volatile Organic Compounds (VOCs). The Environmental Protection Agency recommends reducing the concentration of VOCs to improve indoor air quality. (Read more about why charcoal matters here.) Riccar premium and pet vacuums include granulated or foam charcoal to adsorb odors and chemicals. If you own pets, this is a must-have.
Riccar's Top HEPA Media Vacuums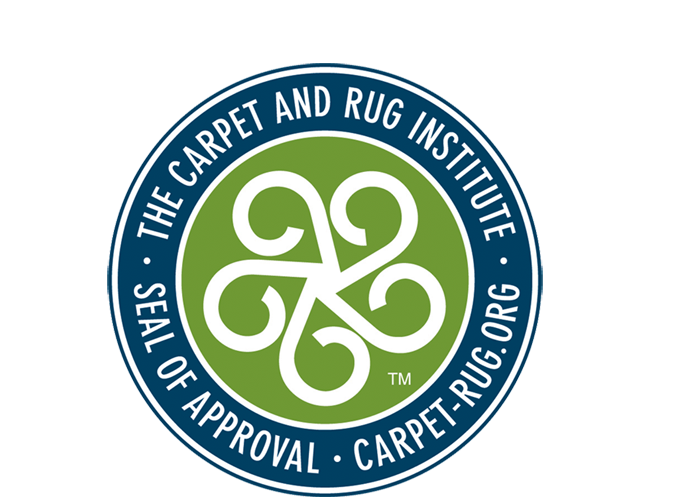 Certified Cleaning Performance
Riccar submits its best vacuums to the Carpet & Rug Institute for testing and certification under the Seal of Approval program. This program tests soil removal, particle containment and surface appearance. The goal of the program is to educate consumers about the best options for caring for your carpet investment and for protecting indoor air. Read about the big deal about the Gold Seal here.
Bags are Better
Vacuums labeled "HEPA" trap 99.97% of particles down to 0.3 microns. However bagless vacuums can't be emptied without particles escaping. Bagless vacuums are handy, but the billowing dust is cause for concern. Riccar's self-sealing HEPA media bags not only trap particles, but also seal itself as the bag is removed. You should hold your breath when you're under water, not when you're changing the bag or emptying your bagless vacuum. Riccar believes bags are better -- and certainly healthier -- if you're allergic to dust, pollen or dander.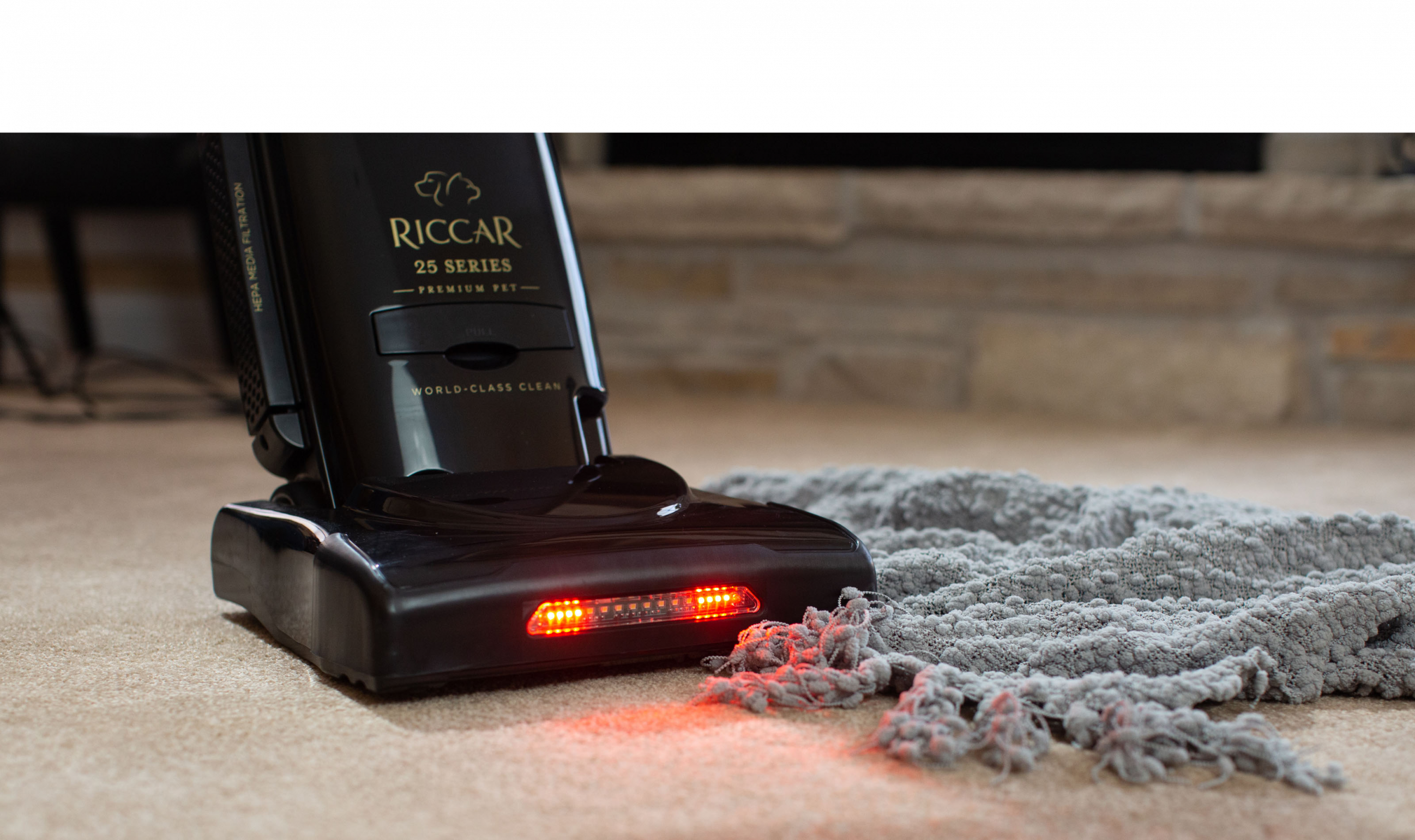 Lifetime Belts
Lifetime belts on Riccar vacuums are reinforced with a weaved polymer for strength and durability. Strong belts, however, are only part of the equation. It's actually the Hall sensor technology that gives meaning to the lifetime belt feature. When the vacuum senses a jam, it stops the brushroll from turning. This prevents the belt from breaking. Clearing a jammed shoelace, sock or blanket is just a matter of pulling out the jammed item and switching the machine off and back on to reset the indicator light.
Without the lifetime belt, you may have to research the belt part number, order it online and wait for it to arrive, or make a stop at the local vacuum store to buy a replacement belt. Changing a belt and reassembling the unit is not always quick or easy, and it's never convenient. Riccar genuine lifetime belts are guaranteed for the life of your vacuum. In the event a belt does break or loosen over time, your local retailer will replace it at no charge.*
Lifetime belt replacement applies to the original owner with proof of purchase and verified serial number.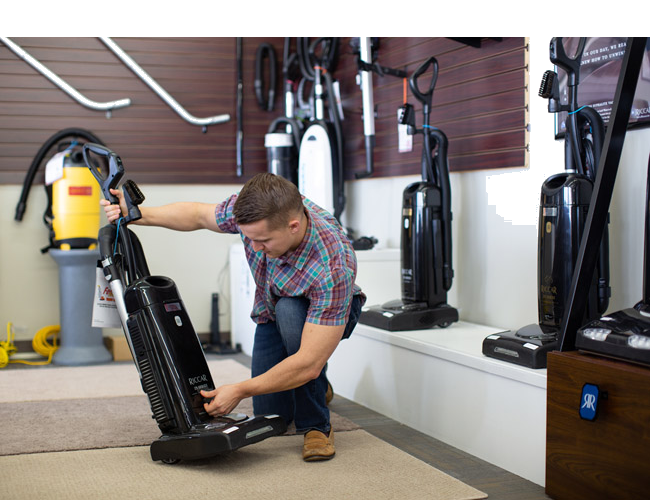 Customize to Your Floor
Not all floors are alike. Various types of brushes are available from your local retailer to customize your vacuum to your home's predominant floor type. For example if you replace your high pile polyester carpet with low-pile looped berber, you may want stiffer brushes on your vacuum. That's where Riccar retailers can help. Whether it's a soft carpet baseplate or a recommended carpet height setting, new brushes or proper vacuum technique, they can help you find the right combination to clean beautifully and to maximize your carpet investment.
Vacuum Service
Some Riccar models allow for Red Carpet Service Plan visits to check and repair or replace key parts on designated purchase anniversaries. This is included in the price of the vacuum; it's not sold separately.
When your vacuum needs TLC, or you need cleaning advice, don't take your vacuum to a chain store for help. Instead, find your nearest Riccar retailer. There, you'll find vacuum specialists who spend all day every day matching customers to the right vacuum for their homes. They can assemble the vacuum for you, instruct you on repairs, tailor the vacuum brushes and tools to your needs and even remind you when critical service is due.
We've Got Your Back
It takes considerable time and effort to find the perfect vacuum. You shouldn't have to repeat that work every few years. And landfills certainly don't need more plastic. Riccar vacuums are designed and engineered to remain one of the most important aspects of keeping your home healthy for years, even decades.
Visit your nearest Riccar retailer today to put a Riccar vacuum in your hands and to join us in celebrating a new era a clean in your home.